---
CONTRA - INDICATION
Certain health condition requires careful performance with respect to the effectiveness of the giving or receiving therapy, as well as parts of the body and the circumstances of the medical condition for which it is necessary to warn me before therapy. This recommendation is particularly the case, if it is the following:
Cardiovascular and heart disease.
Thrombosis, phlebitis, larger nodular varicose veins and inflamed varicose veins.
Infectious skin diseases, infected areas from insects, fresh hematomas, warts, cold sores, burns, inflammatory deposits, unexplainable lumps, tumors of the skin, bruises, sores and fungal infections.
Areas where there is a disease process localized in the body (appendicitis, ovarian inflammation, kidney stones etc.), fresh traumatic and postoperative conditions, swelling, fractures, bruises.
Increased body temperature, inflammation, infectious diseases.
Following high and prolonged fatigue.


What should be done before starting therapy?
Please tell me about any current health problems or pain so I could provide the most appropriate treatment for you or propose appropriate therapy.
I recommend not to eat 2 hours before treatment.
I recommend avoiding alcohol consumption on the day of your treatment.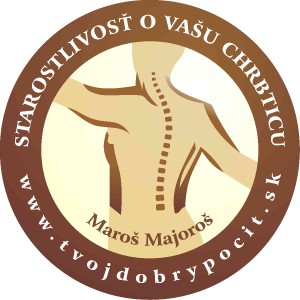 Call and make an appointment.

Mobil: +421 948 495 264
E-mail: tvojdobrypocit@gmail.com